Microsoft Windows 8.1 Professional | Multilanguage | lifetime | 1User 1PC
If you have any questions, feel free to contact us by WhatsApp or Write to us at: support@codesforever.com
Its a Digital Delivery Which means Activation Code and Download link sent to via Email Only.

No CD/DVD/USB

has been physically shipped to you

The key is for one (1) device only.
This is a 100 % Original Microsoft Windows 8.1 Pro Product KeyThe product key will activate the  full version of Windows 8.1 Pro / Professional.There will be no expire date, the Windows 8.1 Pro Product Key will have a lifetime duration.
The Windows 8.1 Pro Product Key will activate the multilingual language version. Any language version is supported. ( 32/64 bit support )
Added to wishlist
Removed from wishlist
1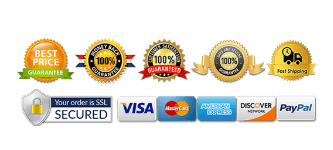 If you have any questions, feel free to contact us by WhatsApp or Write to us at: support@codesforever.com
Its a Digital Delivery Which means Activation Code and Download link sent to via Email Only.

No CD/DVD/USB

has been physically shipped to you

The key is for one (1) device only.
This is a 100 % Original Microsoft Windows 8.1 Pro Product KeyThe product key will activate the  full version of Windows 8.1 Pro / Professional.There will be no expire date, the Windows 8.1 Pro Product Key will have a lifetime duration.
The Windows 8.1 Pro Product Key will activate the multilingual language version. Any language version is supported. ( 32/64 bit support )
Note :- This is Only digital delivery, No CD/dvd/USb will be shipped, Only Product Key and Download link by email.
Windows 8.1 is a personal computer operating system that was produced by Microsoft and released as part of the Windows NT family of operating systems. It was released to manufacturing on August 27, 2013, and reached general availability on October 17, 2013, about a year after the retail release of its predecessor. Windows 8.1 was made available as a free upgrade for retail copies of Windows 8 and Windows RT users via the Windows Store.
Windows 8.1 aimed to address complaints of Windows 8 users and reviewers on launch. Visible enhancements include an improved Start screen, additional snap views, additional bundled apps, tighter OneDrive (formerly SkyDrive) integration, Internet Explorer 11, a Bing-powered unified search system, restoration of a visible Start button on the taskbar, and the ability to restore the previous behavior of opening the user's desktop on login instead of the Start screen. Windows 8.1 also added support for such emerging technologies as high-resolution displays, 3D printing, Wi-Fi Direct, and Miracast streaming, as well as the ReFS file system
There are no reviews yet.
Microsoft Windows 8.1 Professional | Multilanguage | lifetime | 1User 1PC