Combo Mexicano Auténtico Windows 10 Profesional + Oficina 365 vida útil | 1Usuario 1PC – MAC/PC/Android
If you have any questions, feel free to contact us by WhatsApp or Write to us at: support@codesforever.com
Product will be sent By Email & whatsapp Within 24 Hrs Of purchase
Es una entrega digital que significa código de activación y enlace de descarga enviado a través de correo electrónico solamente.
No se le ha enviado ningún CD/DVD/USB físicamente
La clave es para un (1) dispositivo solamente.
Esta es una clave de producto 100 % original de Microsoft Windows 10 Pro
La clave del producto activará la versión completa de Windows 10 Pro / Professional.
No habrá fecha de caducidad, la clave de producto de Windows 10 Pro tendrá una duración de por vida.
The Windows 10 Pro Product Key will activate the multilingual language version. Any language version is supported. For example English, Spanish, German, French ..
Solo los detalles de la cuenta, es decir, el ID de usuario y la contraseña se enviarán por correo electrónico.Inicie sesión en office.com y descargue el producto. Los detalles de la cuenta activarán la versión completa de Microsoft Office 365
Office 365 en hasta 1 PC o Mac, y en 1 tabletas y 1 smartphones + 1 TB One Drive Storage desde el portal oficial de Microsoft
Nueva cuenta de Office 365 del dominio oficial ON MICROSOFT. No se puede utilizar para convertir los ID de usuario /cuentas basadas en suscripciones existentes a validez LIFETIME
No se puede enlazar con tu cuenta Microsoft.
Office 365 es solo por 1 año
Added to wishlist
Removed from wishlist
2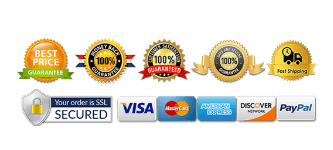 If you have any questions, feel free to contact us by WhatsApp or Write to us at: support@codesforever.com
Product will be sent By Email & whatsapp Within 24 Hrs Of purchase
Es una entrega digital que significa código de activación y enlace de descarga enviado a través de correo electrónico solamente.
No se le ha enviado ningún CD/DVD/USB físicamente
La clave es para un (1) dispositivo solamente.
Esta es una clave de producto 100 % original de Microsoft Windows 10 Pro
La clave del producto activará la versión completa de Windows 10 Pro / Professional.
No habrá fecha de caducidad, la clave de producto de Windows 10 Pro tendrá una duración de por vida.
The Windows 10 Pro Product Key will activate the multilingual language version. Any language version is supported. For example English, Spanish, German, French ..
Solo los detalles de la cuenta, es decir, el ID de usuario y la contraseña se enviarán por correo electrónico.Inicie sesión en office.com y descargue el producto. Los detalles de la cuenta activarán la versión completa de Microsoft Office 365
Office 365 en hasta 1 PC o Mac, y en 1 tabletas y 1 smartphones + 1 TB One Drive Storage desde el portal oficial de Microsoft
Nueva cuenta de Office 365 del dominio oficial ON MICROSOFT. No se puede utilizar para convertir los ID de usuario /cuentas basadas en suscripciones existentes a validez LIFETIME
No se puede enlazar con tu cuenta Microsoft.
Office 365 es solo por 1 año
Product Description
Familiar Desktop

Own Unique Start Screen

Works Hard and Play Hard

Built-in Apps for Email, People, Photos, Video Editing

Experience Office at its Best on Windows 8 Devises

Discover New and Better Ways to Create

It is Windows 10 Professional. It is a full version of the operating system not an upgrade.

Microsoft Office 365 Pro Plus comes with all the classic apps you need to get your work done at home or student. It includes  of Word, Excel, PowerPoint, OneNote, Access,  Outlook. The software can be installed on a PC.

This is an outright purchase of Office  Home and Student so you don't have to worry about renewals.
You will receive the new versions of Microsoft Word, Excel, PowerPoint, OneNote, Access, and Outlook.
The new version of Excel comes with a variety of new chart types allowing you to display your data in different ways.
With the new version of Outlook you'll be able to use the @ symbol to add contacts into your email or calendar item for a more streamlined experience.
PowerPoint includes a new Zoom option which allows you to deliver non-linear presentations, seamlessly switching between slides.
There are no reviews yet.
Combo Mexicano Auténtico Windows 10 Profesional + Oficina 365 vida útil | 1Usuario 1PC – MAC/PC/Android